ONEHOPE Autism Care Today for Military Families 5k/10k
April 20, 2019 @ 6:30 am

-

11:00 pm
This race has truly become a favorite event among runners, military families, the autism community and families with school-aged children; and we hope you will join the approximately 1,000 + participants for another fun-filled event.
Since the 2011 inaugural event, this event has raised nearly $800,000 to benefit military families impacted by autism. Autism Care Today for Military Families is a dedicated fund working to improve awareness and delivery of effective autism services, providing financial assistance to military families to help defray out-of-pocket costs associated with autism treatments and other quality of life programs.
This is a terrific opportunity to stay fit, get involved and educate our children in the local community – all while supporting families impacted by autism.
Running Sites:
Raceplace –
https://www.raceplace.com/
Racegrader –
http://racegrader.com/
Generic Events –
http://genericevents.com/#
Runnerclick –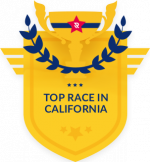 Join our Executive Director of Autism Care Today, Nancy Alspaugh-Jackson, as she leads the fight to provide for our military families with autism. She is an autism mom, the widow of a Naval officer, and the daughter of a WWII Marine. Nancy realized many families were fighting two battles – one for their country, another to get proper services for their children with autism.
What better way to honor those who have served than to help the families that depend on them, especially those with special needs children? Our team is available to answer your questions in preparation for our upcoming event, and we are truly grateful for your support of our military families and our community. We hope we can partner with your school. Thank you again for your support.
ATMF RUN VIDEOS   5K COURSE MAP   10K COURSE MAP   PARKING/DIRECTIONS

Pictures
2018 Pics
2017 Pics
2016 Pics
2015 Pics
2014 Pics
2013 Pics
More 2013 Pics
2012 Pics
2011 Pics